Buy, Sell & Trade Jewelry
SELL or TRADE your old GOLD with someone you know & trust!
Click here for current gold prices from Kitco.com
You'll be surprised how much it's worth!
Stop in with your unwanted or broken gold or sterling jewelry for trade or cash!*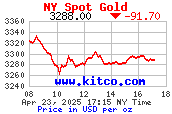 We buy (and sell) silver, diamonds & other gemstones too!
If you have more than a few items or any gemstones please
be sure to call for an appointment with Eileen Eichhorn or Matt Dyer.
If you bring in your items before 6pm Thursday, and
if you choose to sell us your gold for cash,
your check will be ready after 4pm on Friday.
If you're not sure it's gold? Bring it in anyway!**
Eichhorn Jewelry, Inc. also SELLS gold & silver coins/bullion.
*Must be at least 18 years old with government issued identification. See store for more details.
**Some fees may apply. You will be informed of any charge prior to sorting/gem/metal testing/stone removal (if applicable).
Eichhorn Jewelry, Inc. 130 N 2nd St, Decatur, IN 46733 (260) 724-2621 or 1-800-589-2621
We accept all major Credit Cards, Cash, Checks, Money Orders, Trade-ins, Scrap Gold, Formula Bucks &
Decatur Chamber Dollars. INTEREST FREE LAYAWAY. Financing now available (with approved credit).